Books & Sunshine: Unforgettable Summer Reads for Kids
Summer is here and it's time to embark on new adventures! Vacations, outdoor excursions, and relaxation are typically associated with summer fun. Grant your littles a well-needed pause and let them celebrate their school year accomplishments with a good old-fashioned brain break during the first few days of summer.
However, it's important not to overlook the incredible benefits that reading can bring to your child's life. The summer slide is real and putting a complete pause on academics for a few months does have its setbacks. The best way to remedy that would be an engaging reading routine.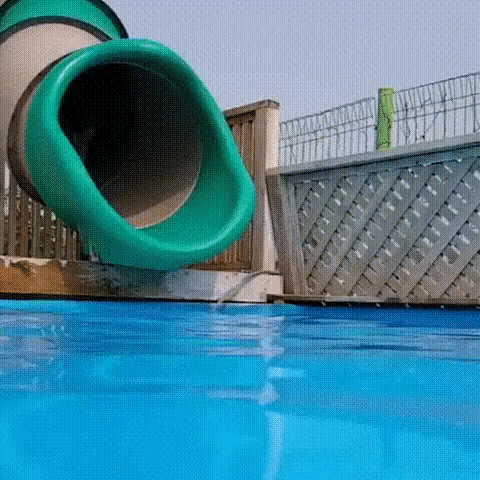 Reading during the summer helps children retain and enhance their knowledge and vocabulary. It figuratively stamps their passport to explore new worlds, cultures, and concepts without having to leave their zip code.
Reading for leisure can foster a love for learning that extends far beyond the classroom. Not to mention, building your at-home library doesn't put a dent in the bank like a summer vacation with the fam.
Establish a routine of reading aloud to your children, taking turns reading chapters, or hosting a neighborhood book club. Another great way to make your summer reading routine interactive is by signing your child up for the Scholastic Summer Challenge at www.Scholastic.com. You can track your children's minutes spent reading while they earn rewards and recognition for themselves and their school.
Summer reading can sow the seeds for a lifelong love of reading. When children associate books with enjoyment, curiosity, and discovery, they are more likely to continue reading throughout their lives.
Here are some book suggestions that offer diverse perspectives.
They are categorized by grade level ranges and themes coupled with easy-to-plan activities that can sneak learning opportunities into your leisurely reading time.
Culture in the Kitchen
Think of all the fun recipes around the world you can add to your shopping list! Lets be real, kids tend to eat us out of house and home over the summer months, and most of the time it's boredom eating. Well, you can curb that with food, culture, and creativity!
Introducing new recipes exposes your child to new vocabulary and math practice opportunities. Working with fractions, adding, multiplying, and dividing ingredients is the engaging math practice your kids are looking for.
Picture Books
"Sandwiches and Samosas" by Suhani Parikh- In this yummy tale of food around the world, one group of friends finds out how delicious diverse food can be! With vibrant illustrations and spotlighting delicious dishes around the world, this picture book will provide a number of recipes to try throughout the summer.
"Sandwiches and Samosas" Reading Guide
"Sandwiches and Samosas" Activity Sheet
"Sandwiches and Samosas" Coloring Sheet
"Bilal Cooks Daal" by Aisha Saeed: A charming story about a little boy named Bilal who introduces his friends to his favorite dish, daal, fostering an appreciation for multicultural friendships and experiences.
"Fry Bread: A Native American Family Story" by Kevin Noble Maillard: This book represents modern Native American life as told through the lens of food and family traditions.
"Dad Bakes" by Katie Yamasaki: A delightful children's book that celebrates the bond between a father and his child through the art of baking.
"Mangoes and Mischief" by Sreedevi Gopakumar and Sahitya Rani: The story revolves around a young boy and his friend who love to eat mangoes and always seem to get in trouble.
Hot, Hot Roti "Hot Hot Roti" by F. Zia: The story follows Aneel and his grandparents as they embark on a journey to make roti, a type of Indian flatbread. Aneel learns about the rich cultural heritage associated with the preparation and sharing of food in his family.
Chapter Books
The Phoebe G. Green Chapter Book Series by Veera Hiranandani: Phoebe G. Green is a spirited and imaginative third-grader who navigates various challenges and experiences in her everyday life. There are multiple books in this series.
"The Whole Story of Half a Girl" by Veera Hiranandani: The main character is half Indian and half Jewish American, and struggles to fit in after transferring to a new school. She finds
peace in the shared meals and rich cultural traditions of her two very different families.
"Step Up to the Plate, Maria Singh" by Uma Krishnaswami: The main character, nine-year-old Maria Singh, of mixed Indian and Mexican heritage, longs to play softball. The story highlights diverse meals from both of Maria's cultures while finding her way through unfair cultural barriers.
Explore the Great Outdoors
Mina vs. the Monsoon by Rukhsanna Guidroz: In a charming story that any kid who loves a sport will relate to, soccer-mad Mina tries just about any trick to stop the monsoon clouds from raining on her game.
Challenge the neighborhood kids to take on a summer sport with you. Think of all the cool parent points you would receive introducing them to soccer or kickball as a fun way to unplug and stay active.
"Basking in My Brown" by Fatima Faisal: A young brown girl loves the feeling of sitting out in the sun, basking in her beautiful, brown skin. It is a poetic tribute to the dark-skinned girls of the world.
Summer picnics and nature scavenger hunts provide parents with an opportunity to soak up the sun and explore the great outdoors.
"Last Stop on Market Street" by Matt de la Peña: This book follows a young boy and his grandmother as they appreciate the beauty in their everyday journey through the city.
Discuss the concept of community and what it means to be helpful. Have your child draw or create a diorama of their own communities. If you have access, opt for public transportation for a summer day trip. The people within their roles around us can spark great conversation.
Pashmina by Nidhi Chanani: A heartfelt young adult graphic novel about an Indian-American teen's attempt to reconnect with her mother's homeland through a magical pashmina shawl.
Shirley and Jamila Save Their Summer by Gillian Goerz: Shirley and Jamila, form an unlikely friendship over one summer. Jamila is new to the neighborhood, and Shirley is an eccentric girl with a knack for solving neighborhood mysteries.
Books with a Crafty Plot
Kesar and the Lullaby Birds by Aditi Oza: This picture book is a sweet sibling bedtime story at heart, featuring a big sister who figures out how to care for her baby sister with some help from her grandmother's lovingly made gifts.
"The Name Jar" by Yangsook Choi: The story of a young Korean girl who moved to America and wants to fit in by changing her name. Eventually, she learns to appreciate and embrace her heritage.
Do your children know the meaning and reason why you chose their name? Exploring the meaning and significance of a child's name can be a wonderful bonding experience for parents and their children. Here are some fun activities parents can do with their children to learn about their names:
"The Name Jar" Activities
1. Name Origins: Research the origin and meaning of the child's name together. Look up the cultural or historical significance associated with the name.
2. Name Storytelling: Encourage your child to create a story or fictional character based on their name. Help them develop the storyline and ask questions about the character's traits, adventures, and friends.
3. Name Collage: Collect old magazines, newspapers, or printed materials and have your child cut out letters to create a personalized name collage.
4. Name Acrostic: Together, create an acrostic poem using each letter of your child's name. Help them brainstorm words or phrases that describe themselves, their interests, or their aspirations that start with each letter of their name.
5. Name Art: Set up an art station with various art supplies and have your child create a visual representation of their name.
6. Name Treasure Hunt: Create a treasure hunt using clues that are related to each letter of your child's name. Hide small treats or surprises around the house or yard, and let your child solve the clues to find them.
7. Name Song or Rap: Help your child come up with a catchy tune or rap using their name. You can write lyrics together and even create a simple melody or beat to go along with it. It's a fun way to express their uniqueness through music.
8. Name Scavenger Hunt: Go on a scavenger hunt around your home or neighborhood, searching for objects that start with each letter of your child's name. Take pictures or collect the items and create a visual display afterward.
Children Who Dance in the Rain by Susan Justice: Join Sophie, a young girl whose world was previously limited to the captivating glow of her iPad. This changes dramatically when she embarks on an extraordinary journey to the mesmerizing land of India, a place she knows only from storybooks.
The Henna Wars by Adiba Jaigirdar: The story revolves around Nishat, a Bangladeshi teenager living in Dublin, Ireland. Nishat is a talented artist who loves creating intricate henna designs, which hold cultural significance in her community.
A Sari for Ammi by Mamta Nainy: Ammi weaves the most beautiful saris but never gets to wear any of them. Well, in this bold and colorfully illustrated book, her two little daughters decide to do something about it.
Summer is a perfect time to encourage your children to delve into the fascinating world of books. By emphasizing the importance of reading during this season, you can help your children maintain their academic skills, develop their imagination and empathy, and create lasting memories together. So, let's embrace the joy of summer reading and watch our children flourish in the pages of captivating stories!
Remember, reading is not just a seasonal activity—it's a lifelong adventure!